Commercial & Residential Construction
Archangel Engineering & Construction has an extensive background in Commercial and Residential Construction. We have a full-time staff of General Contractors, Project Managers, Designers, and Customer Liaisons dedicated to your project needs. We proudly boast over 150 years of combined experience in residential remodeling, renovations and new construction from the ground up. We work extensively in the commercial establishment if you are looking to build out or renovate an office space, build a new store, or build a new commercial building. We can help you with all of your construction needs.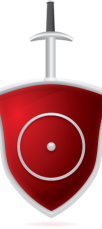 ARCHANGEL ENGINEERING AND CONSTRUCTION

Building Brevard County With
Over 150 Years Of Experience.

What Can We Build for You?
Contact Us