Commercial Construction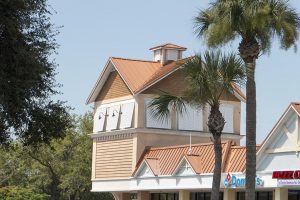 Archangel Engineering & Construction has notable expertise and experience in Non-residential Construction. Commercial Construction projects typically consisting of Retail, Office Buildings, Warehouses, Convenience Stores, Shopping Malls and Mixed-Use Projects. This type of construction usually involves Bonding, Firm Completion Dates, Fast-Paced Deadlines (that are critical), and longer working hours. Archangel Engineering & Construction provides a single source of responsibility through our coordinated team approach, leaving no gaps in the critical processes involved in constructing your commercial project. Our approach allows the owner to focus on making sound business decisions from the design stage, to finish.
Archangel Engineering & Construction is here for your next commercial project. Our systems and on staff work force, have been tested to keep costs low, allowing you to get more for your money. By design and in honor of the core values of our company, we will stay with you for years to come even after your project is completed. We build relationships that allow our clients to call on us for all their needs now and in the future.
Whether you are completing an interior build-out, new construction, updating for code modifications or aesthetics, remodeling or adding on; contact us early for your next commercial project needs to get the best experience possible.